This year, we brought a group of 11 distributors to meet our winemakers in Spain. We had a great time with this friendly, eager-to-learn, group hailing from New York, Colorado, Missouri, Washington, D.C., North and South Carolina and Vermont.
We are so grateful to our winemakers for spending time with us and explaining, so much better than we can, what makes their wines special. Each winery was a completely unique and delightful experience!
Not only were the wines AMAZING but the food was even better. From homemade broth to multicourse meals cooked by some of the best chefs in Spain, we can definitively say we didn't have any bad meals! Here are some highlights of our trip:
We started our day visiting Bodegas Gotica, producer of Balnea. We met and chatted with Maria Jesus Hernandez, winemaker of Balnea. For lunch, we enjoyed a Tapas Style Lunch of jamon serrano, tortilla espanola, and croquetas!Before heading to Maisulan Winery in Rioja Alavesa, Eva, the winemaker, gave us a walking tour through LaGuardia, a historical village with some of the oldest Medieval era walls. The entirety of the grounds in this villageare composed of old cellars! It was cold and pouring outside and, when we arrived at the winery, Eva's mother had prepared homemade chicken broth to warm us up!
Maisulan means "Good hard work" in the Basque language, and that is what husband and wife owners and winemakers Eva and Luis Maisulan practice in their winery. They hand harvest all their grapes and produce biodynamic wines. We then were treated to an amazing dinner at a very cool restaurant in Hotel Viura, in the small village of VillaBuena.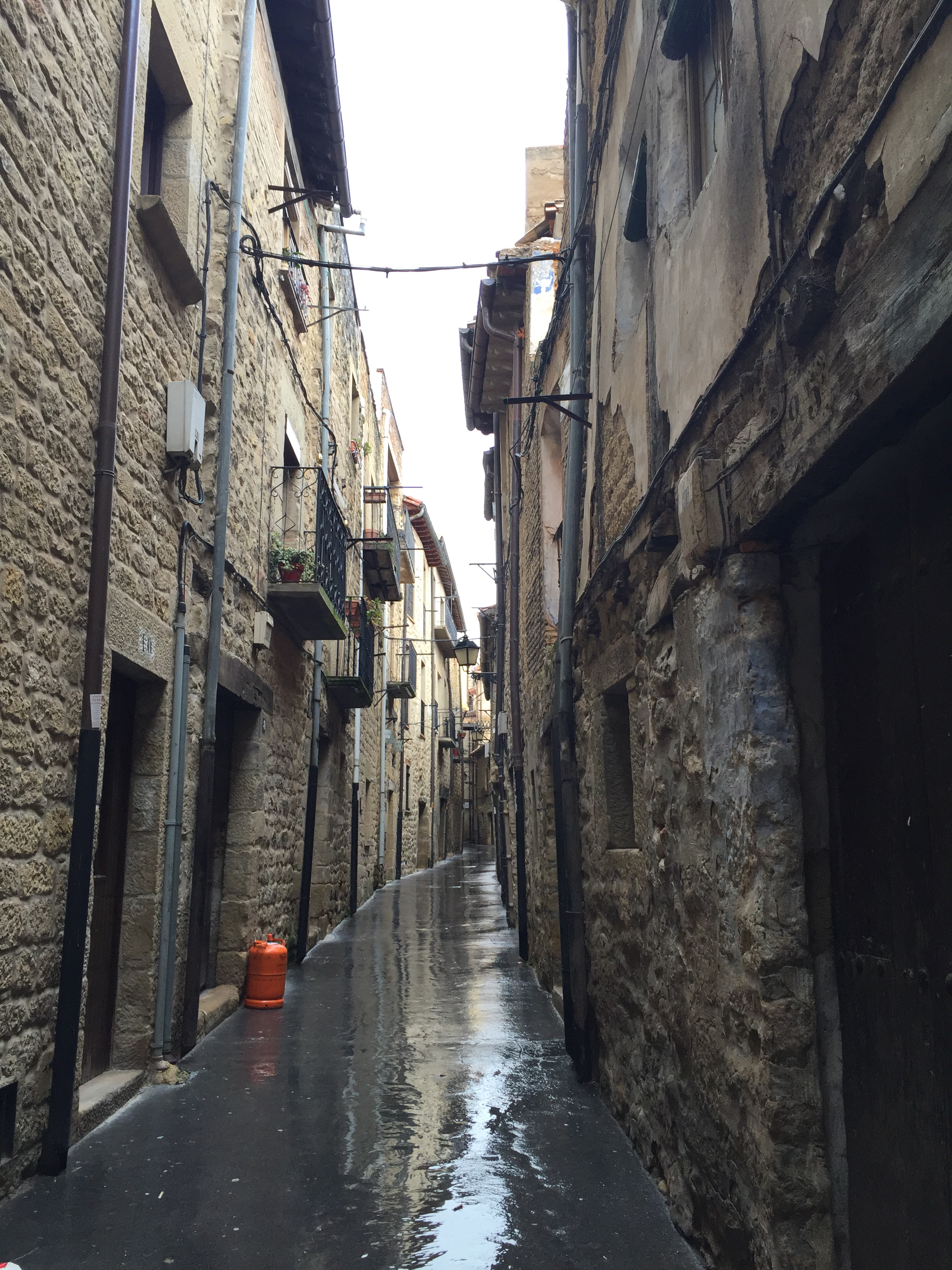 Stay tuned for more -- We've only just begun!