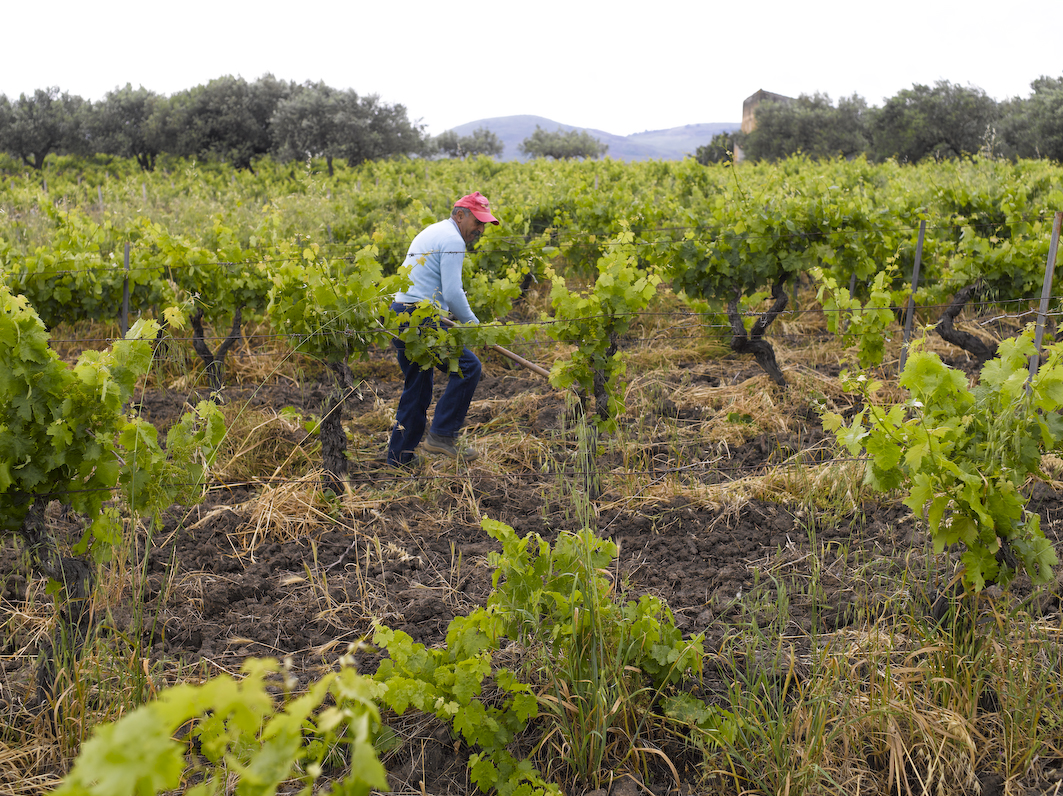 About A. camporeale
A. Camporeale is a small group of farmers working exclusively in organic agriculture since 1981 in the small village of Camporeale. They are Massimiliano Solano, Antonio Accardo, Giuseppe Montalbano, Filippo Giglione and Pietro Scardino. The winery is devoted to cultivate the land and human relationships with respect to natural and social balance.
The winery operates under a "Charter for Biodiversity," believing that "A monoculture, even if organic is always negative." The vines are integrated with other crops, such as olives, figs and pomegranates. Their goal is for their vineyards to be "beautiful and healthy places in which to work and live in harmony and balance."
The vineyards are located on the windy hillsides outside of Camporeale at 1,000-1,650 feet altitude. The vines are organically and dry farmed, with the vineyards grassed over and never plowed. No chemicals are used (pesticides, fertilizers, additives, etc). The harvest is done by hand in small crates and quickly and carefully delivered to the winery.
The wines are made with minimal interventions. Spontaneous fermentation with native yeasts is used to more fully express the characteristic of each individual vineyard. No winemaking additives are used and almost no fining is done. Sulfites ≤35 mg/L.
A. Camporeale is also devoted to contributing to their local community. They work in conjunction with a Salesian ministry which runs 'Open Arms Community', which supports unaccompanied migrant children. The winery runs a program, training and employing the young migrants, to help them settle in to Italian society.
The winery was also one of the founding members of 'Adiopizzo,' an association of local businesses created to help each other resist the mafia by refusing to pay extortion money.
available Wines: